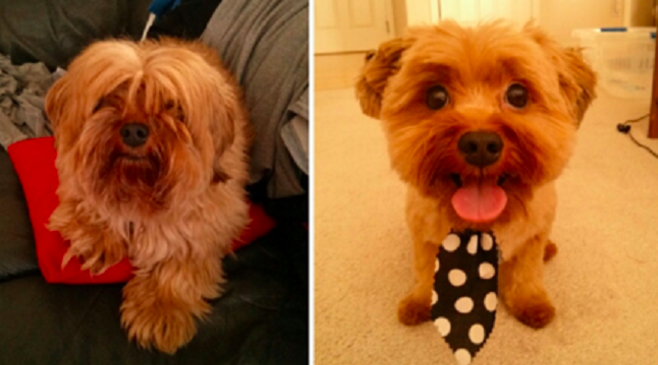 It's always nice to get a new haircut, especially if it's been a while since your last.  It takes off that extra weight, gives you a new look, and feels like a fresh beginning.  Some dogs need regular haircuts too.  Their hair simply grows too long and it's up to their hoo-man to make sure it gets cut.  Right now, with the cold weather, longer hair is good.  But once that warm weather starts peeking in, that hair will start to get hot.  That means time for a trim.
1. A new haircut AND a fancy tie!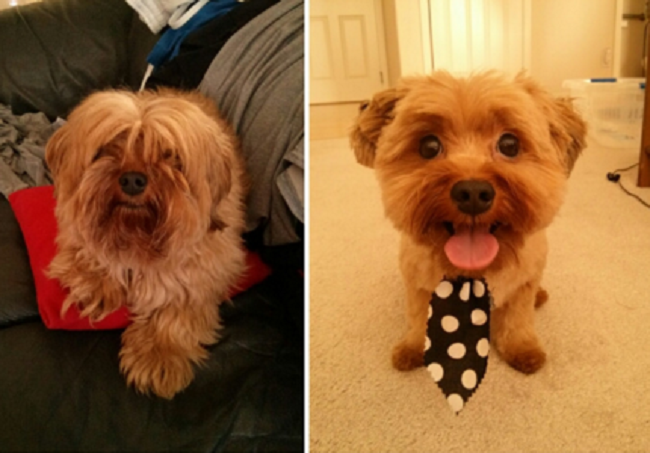 2. Such a nice, clean look.


3. This pup is happy to finally see.


4. Like a whole new dog!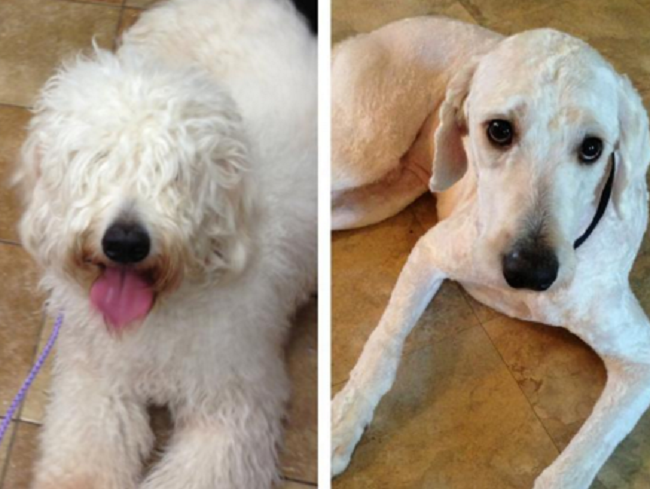 5. These two guys got their haircuts together.



6. Isn't he just handsome?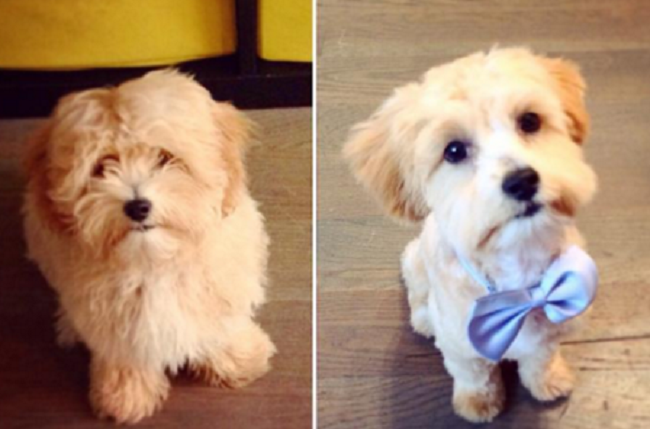 7. He still wanted to keep his head warm.


8. Finally got rid of that scruffy beard.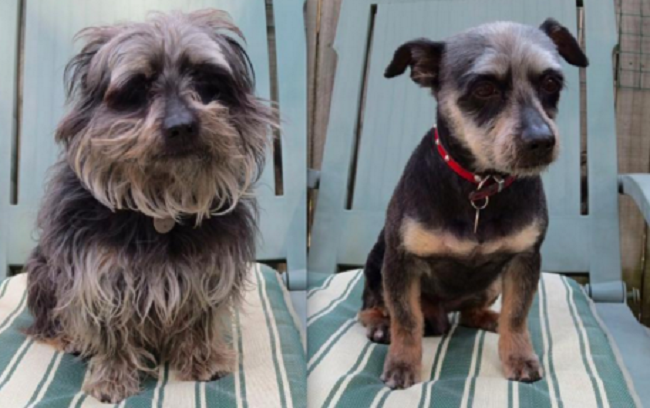 9. A new bandanna to go with a new haircut.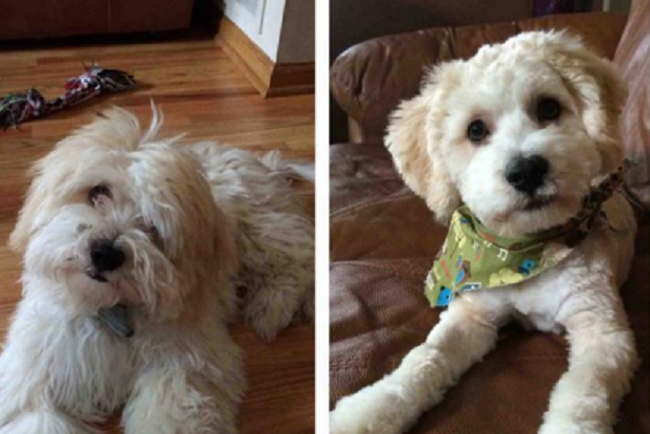 10. This guy is just too happy!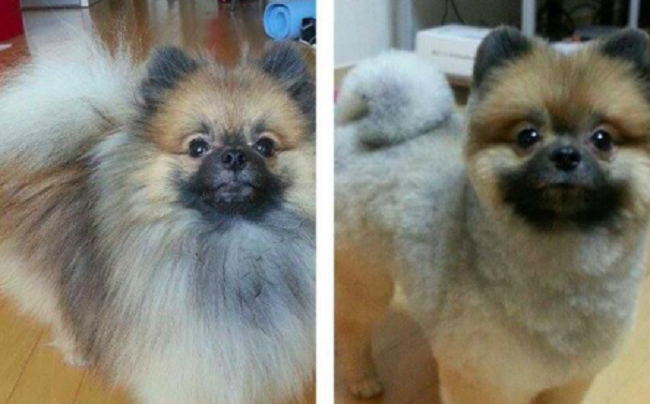 11. A nice bath and cut.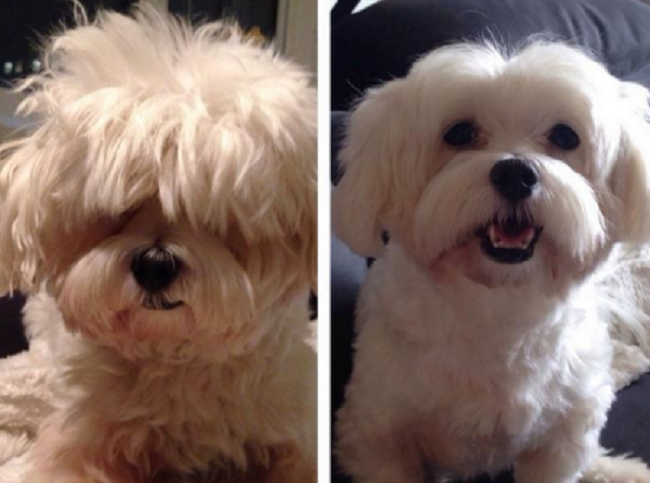 12. Who knew his eyes were so big?!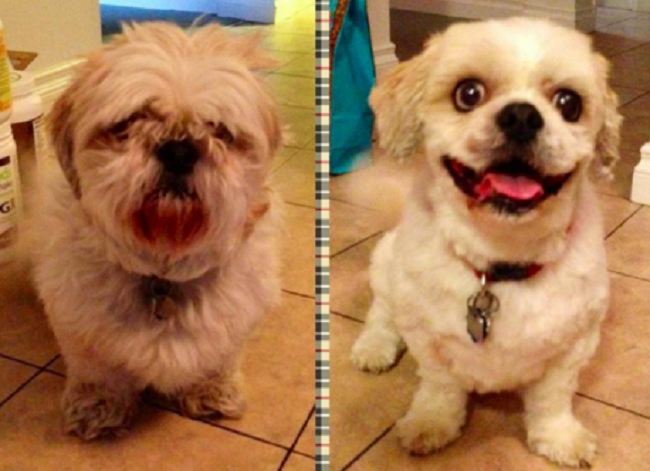 13. This dog just turned into a puppy.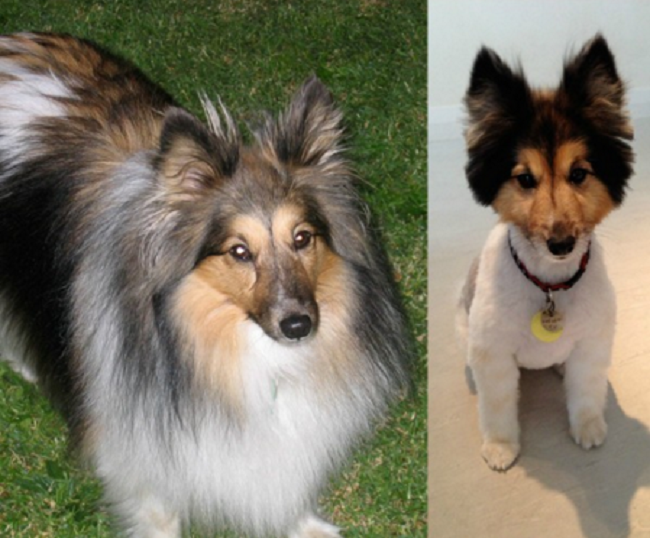 14. He got so much smaller!